Our Helpdesk deals with a vast amount of calls each year. Our reliable, experienced team are available 24/7 to deal with client issues in a prompt and efficient manner.
Communication is a key part of our service, and we ensure that all parties are kept up to date during each stage of the process.

Our team are responding to calls and email via our client portal on a monthly basis. Our specialist helpdesk team are skilled and trained to work across all areas of property maintenance and management. Ensuring that all of our clients receive the best advice is paramount.
Got a helpdesk enquiry? Contact us on 01698 200120 or request a call back:
Benefits of Helpdesk Service
When things unexpectedly go wrong you will have a point of contact at all times.

Our skilled helpdesk team are experienced in co-ordinating a broad range of services to help your business run smoothly.

Our helpdesk team will work quickly and efficiently to minimise any disruption to your operations and any loss of income that may be incurred.

Services are tailored to each client.

A familiar, friendly person is on the other end of the phone or email, we do not use automated services.

We make it our priority to get to know all of our clients in order for us to provide a first class level of service.
The Checklist
24/7 365 days a week
Dedicated experience teams
Audit trail
Compliance reporting
Helping you to plan ahead for unplanned issues. Operate with peace of mind by having a dedicated team reachable 24/7.
24/7 Helpdesk Access – An emergency service Our facilities management approach is predominantly focused around being proactive but over time your business will require a reactive service. It's reassuring and comforting for any business to have a point of contact in the event of an emergency or unplanned issue.
"We're just a call away from being able to assist"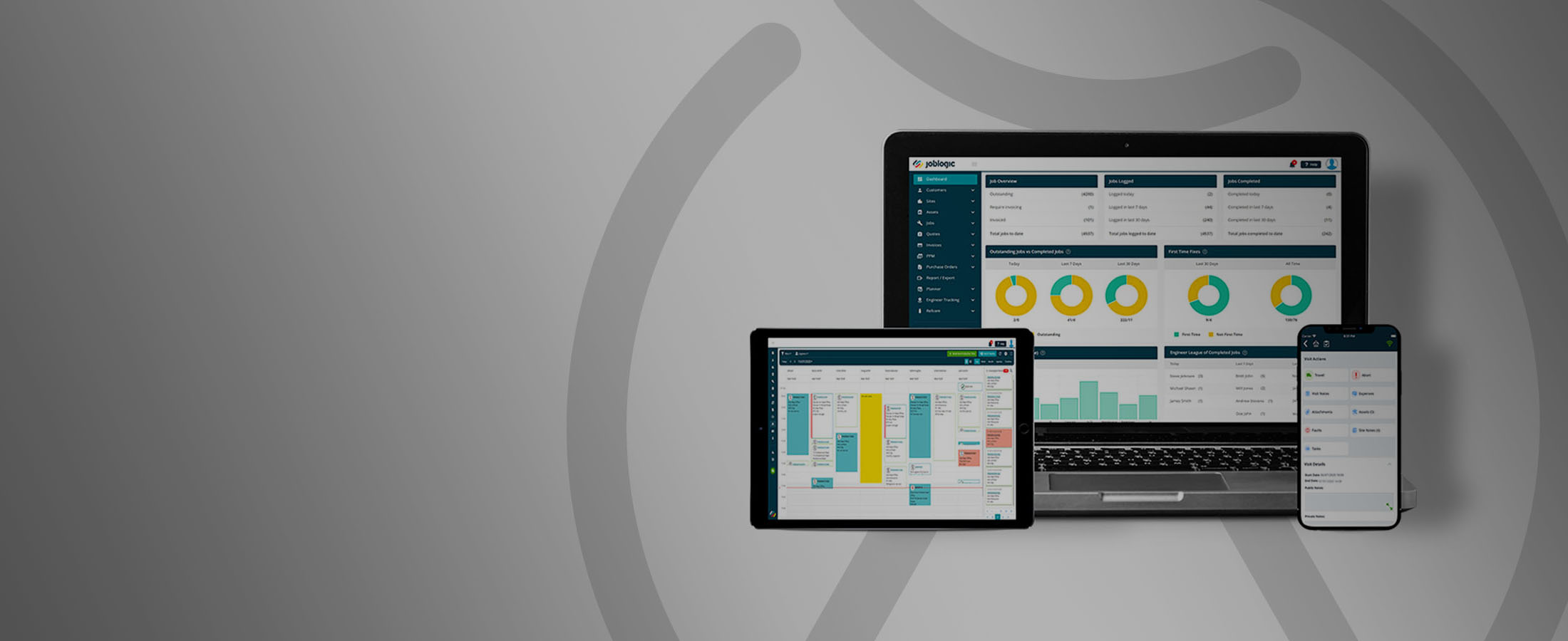 You're in control
APSFM'S 24/7 Facilities Management Helpdesk (Joblogic) deal with thousands of calls each year. The efficient team act upon and resolve client issues, ensuring that communication between all parties is kept up to date.

Every month we deal with 100's of calls, emails and alerts via our client portal, raising on work orders across our different service lines. We train our Facilities Management Helpdesk coordinators in all areas of property maintenance and management to ensure that our clients receive the best possible advice and service.
Get in touch
With years of experience in the Property Maintenance industry, we have the skills and knowledge necessary to provide you with a great service both effectively and efficiently. Get in touch with a member of the team now to find out how our extensively trained and certified staff can help you with all of your Property Maintenance needs.


If you are interested in any of our services or would like more information, then fill in the contact form below for general/ non-urgent maintenance. Our dedicated team of staff will get back to you as soon as possible. For more urgent matters, give us a call on the number below.
Contact us on 01698 200120 / info@apsfm.co.uk today!