We supply our reactive maintenance services throughout the UK to a range of well-known national and global brands.
APSFM provides 24 hours, 7 days a week reactive maintenance service. The repairs and work is carried out by our highly skilled tradespeople.

We are the experts you're looking for when it comes to reactive repairs.

Reactive maintenance trades and what we do.

APSFM present clients with a complete reactive maintenance service. This includes repair, maintenance and refurbishment services.
A reactive repair and maintenance dedicated service desk
Competent, enthusiastic staff
Plumbers
Electricians
Carpentry and Joinery
Painting and decorating
Roofers
Plasterers
Bricklayers
Tilers
Landscaping
Cleaning & Hygiene
Bespoke system with live repair information

Need help? Contact us on 01698 200120 or request a call back:
What can we provide for you?
We ensure our employees provide a safe environment as they work on their assigned tasks. Our highly skilled teamed are trained by the best in the industry.

If any of your equipment, including facilities or fittings were to be damaged or break down – you simply log a call with our dedicated reactive maintenance 24hr help desk. We will supply the relevant trades to help you to get back up and running.

The APSFM team has a fast response to calls and is available to attend to all requests / needs at any time (morning, noon or night).

Expert Teams
Our team undergoes vigorous training programs to ensure that they are professionally trained and accredited to the highest levels – for example all of our electricians are Select approved contractors and our plumbers are certified Gas Safe.

Our staff are trained by the best and then equipped with best tools and knowledge to tackle assigned tasks as efficiently as possible.

Once you have made contact with us – either via call or email, our highly dedicated Helpdesk team is at your disposal, we offer a 24/7 emergency reactive maintenance service and can easily work around our clients busy schedule.


Guaranteed Quality
You can count on us to be on time, for efficiency, quality services, and complete professionalism.

If your company is looking for reactive maintenance services, whether it be commercial, government or retail buildings – give us a call.

Our main objective is to ensure all clients are happy and comfortable at all times.
Fast, reactive and responsive.
Our team is certified, committed, and experienced in Reactive Maintenance Services.
Electrical Maintenance Services.
Electrical issues can occur at any time, APSFM understand the significant impact that this can have on your business. Our team of specialists provide emergency response for all electrical work. including emergency electrical repairs, electrical maintenance and electrical installations.

All works completed by the APSFM teams are completed to the highest standard. All works are in line with statutory building compliance. All electrical engineers with relevant accreditation and certification in line with the works.

We are available for any size job ranging from a simple socket change to a full electrician installation.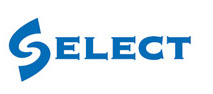 Why choose APSFM?
We provide a range of electrical maintenance work including:

Qualified, skilled & experienced electricians
We cover all types of Electrical Repair, Installation & Maintenance work
Electrical Re-wires
Routine & Emergency Response Electrical Services provided

Contact us on 01698 200120 / info@apsfm.co.uk to discuss your electrical maintenance requirements
Plumbing Maintenance Services.
Why choose APSFM?
APSFM provide commercial plumbing maintenance services. We can provide bespoke services to suit your business needs. Our trained team of professional are equipped to meet tight deadlines. Small or major damage can disrupt a business and its workflow. APSFM engage with you to speed up the process and avoid as much disruption in your workflow as possible.

We help to keep your business running and offer a dedicated emergency callout service 24/7. Our expert commercial plumbers are fully accredited and all work is fully compliant and insured.

Our skilled team of experts provide maintenance services including:
Emergency repairs
Boiler repairs and replacements
Leaks and burst pipes
Blocked toilets, sinks and pipes
Water and sewage leaks
Broken and blocked drains

Contact us on 01698 200120 / info@apsfm.co.uk to discuss your plumbing maintenance requirements
Joinery / Building Maintenance Services.
APSFM deliver an extensive range of services to help you with solutions to your building maintenance problems. No matter how big or small, our team of experts will provide a fast, efficient and cost effectives service. Our experienced team provide a full range of property maintenance 24 hours a day, 365 days a year.

APSFM works to complete all jobs in a time-sensitive manner helping you continue running your business.


Our Property Maintenance Services include:
Joinery
General Building Repairs
Boarding and Glazing
Painting and Decorating
Glazing Repairs
Drainage
Shutter Door repairs
Refurbishment Works
Compliance Management
Contact us on 01698 200120 / info@apsfm.co.uk to discuss your joinery / building maintenance requirements
Emergency Cleaning
Flood Cleaning
With weather becoming more volatile because of climate change, flooding is a growing problem in the UK. Homes and businesses not hit by floods in the past can suddenly be inundated by water from water courses or surcharging sewers. APSFM provides comprehensive flood cleaning support for businesses and homeowners. Our expert services, developed over many years of service, include: emergency flood water pumping and removal, flood clean-up and waste removal, building drying and flood water building restoration. Speed is essential in responding to flood incidents. Our experienced and trained specialist teams can be with you straight away. We can then work with you professionally and sensitively through every step of the flood recovery process.

Fire damage cleaning and restoration
As an emergency cleaning specialist, our services are set up to respond rapidly to a fire, 24 hours a day. Our teams have all the correct protective clothing, equipment and cleaning materials to start work straight away. APSFM has also developed robust health and safety procedures, including risk assessments and method statements (RAMS), needed to enter and work in environments made hazardous by fire damage. Our teams work with clients and their representatives, including insurance companies, to assess the type and severity of fire damage and take precisely the right measures needed to deal with. We will help identify items that can be saved and those so badly damaged that they must be disposed of.
Contact us on 01698 200120 / info@apsfm.co.uk to discuss your emergency cleaning requirements
Get in touch
With years of experience in the Property Maintenance industry, we have the skills and knowledge necessary to provide you with a great service both effectively and efficiently. Get in touch with a member of the team now to find out how our extensively trained and certified staff can help you with all of your Property Maintenance needs.


If you are interested in any of our services or would like more information, then fill in the contact form below for general/ non-urgent maintenance. Our dedicated team of staff will get back to you as soon as possible. For more urgent matters, give us a call on the number below.
Contact us on 01698 200120 / info@apsfm.co.uk today!